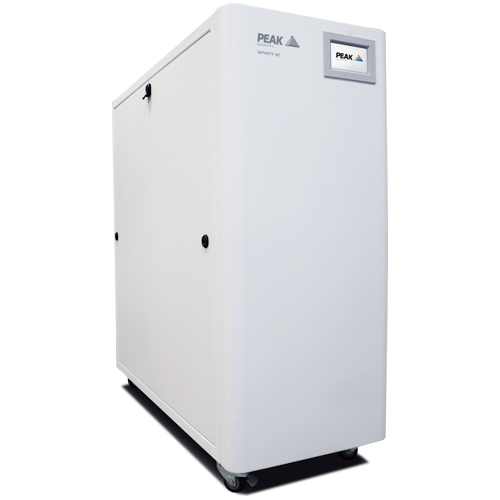 Infinity XE 60 Series Membrane Nitrogen Generator
Producing between 10 and 520 L/min of high purity nitrogen gas, the Infinity XE 60 series nitrogen membrane gas generators can comfortably supply multiple laboratory instruments with instrument grade nitrogen.
Offering labs a cost-effective alternative to cylinders in a compact, space saving nitrogen solution, the Infinity XE 60's Intelligent Membrane Management (IMM) uniquely optimizes air consumption depending on set purity, inlet pressure/flow and nitrogen demand. With variable N2 purities (95- 99.5%), XE 60 can meet the demands of numerous applications such as ELSD, NMR, FT/MS, Sample Evaporators, as well as LC-MS and should your lab demands grow over time, Infinity XE 60 can have its nitrogen output increased on-site up to a maximum of 520 L/min all within the same original footprint.
To operate, the Infinity series of generators require an external source of compressed air, which meets a minimum quality grade of ISO 8573-1:2010 Class 1.4.1. Where required, Peak can provide assistance on external compressors & pre/post filtration as part of delivering a complete solution for your needs.
Solicite uma cotação
Características
• Flow rates ranging from 10-520 L/min*
• N2 purity up to 99.5%
• Versatile solution with varying Nitrogen flow, pressure & purity capabilities
• In-field expansion of nitrogen capacity, for models without dry air outlet, to meet growing lab demands
• Optional second outlet for Dry Air
• Intelligent Membrane Management (IMM) optimizes compressed air requirement based on gas consumption
• IMM reduces overall compressor run time and energy consumption, reducing carbon footprint
• Fully comprehensive 2-Year Warranty**

* Dependent on inlet pressure, inlet/outlet flow & Nitrogen purity setting
** subject to meeting 2 year warranty conditions www.peakscientific.com/
warranty-statement/
Gás
Tipo de gás: Azoto
Fluxo mín. de gás: 10L/min
Fluxo máx. de gás: 520L/min
Pressão máx. de saída: 135 Psi (Depending on Inlet Pressure)
Máx. pureza: up to 99.5%
---
Tipo de gás: Ar
Fluxo máx. de gás: 210L/min
Pressão máx. de saída: Up to 135 Psi (depending on inlet supply)
Local & instalação
Qualidade mín. do ar de entrada: 60psi/4,1bar
Pressão máx. de entrada: 145psi/10bar
Min Air Inlet Flow: Dependant on required flow and purity
Qualidade mín. do ar de entrada: ISO 8573-1:2010 Class [1.4.1]
Consumo de energia: 0.1 kW
Voltagem: 100 - 230 VAC +/- 10%
Frequência: 50 / 60 Hz
Corrente: 0.5A @ 110V / 0.25A @ 230V
Temperatura máx. de operação: 30°C / 86°F
Partículas: <0.01µm
Certificações: CE
Peso e dimensões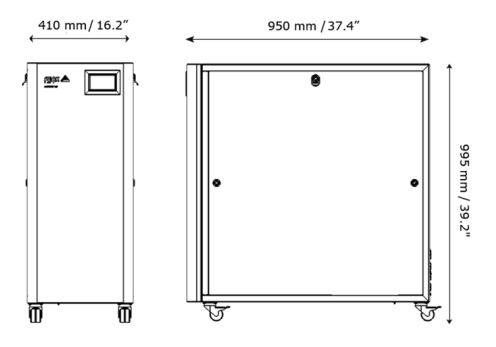 Tamanho (AxLxP) mm: 995 x 410 x 950 mm
Tamanho (AxLxP) pol.: 39,2 x 16,1 x 37,4 inches
Requisitos de serviço
12 months - Infinity XE 60 Series Annual Maintenance Kit
4 years - Infinity XE 60 Series 4-year Maintenance Kit
Need help finding a solution?
With over 20 years' worth of experience in developing gas generator technology alongside leading instrument manufacturers, we offer reliable laboratory gas solutions to meet your specific needs.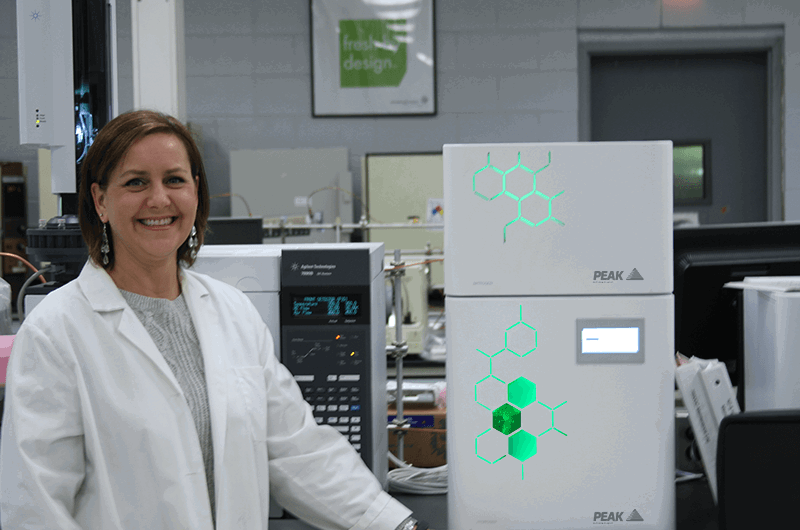 Share your experience
We'd love to find out more about your work and experience with Peak Scientific's gas generators. Share your experience and your story could be published on the Peak Scientific website.